Professional Architectural Design Services in the Bay of Plenty Region
A combination of expertise, style and functionality
If you are looking for professional architectural design and drafting services in Mount Maunganui, Tauranga & Whakatane regions, choose Murray Weatherly Architectural Design for your next building project.
Brief
The Brief will define your vision and aspirations for your new project and start to bring it to life. The brief will be flexible so as to allow new ideas to be introduced as the design progresses. Not only will you need to consider the physical aspects of your project, such as the number of rooms, the view and the passive energy from the sun, but also how you will use the house – do you entertain, what type of lifestyle you lead. We will also look at a budget. All of these points will be discussed during the brief.
Obtaining Information
During the various stages it is necessary to gather all the information required for designing your new home or renovation. This may involve obtaining a copy of the property file, certificate of title, LIM report, zoning information, and drainage plans from the local authority, plus engaging consultants, surveyors or engineers to asses your project as required. You may already have some of this information to offer.
Preliminary plans
Once the required information has been obtained it is then possible to start the preliminary architectural design for your new home. The initial concept plans will take into account the ideas discussed in the brief and may introduce alternative options for you to consider. Typically the preliminary drawings will show the floor layout, all elevation views of the exterior of the house and how the house will sit on the site. Then we will discuss the preliminary design with you, thinking carefully about the design and how well it suits your needs.
Developed Design
Once you, the client, have had enough time to think about the preliminary design stage, we move onto the process of developing the design. We will start discussing any changes you may require and making the adjustments into this next set of drawings. A lot of fine tuning is performed here for your final approval before the working drawings commence. If resource consent is required it is usually a good idea to take care of it at this stage.
Working Drawings
These are the drawings and specifications that will be submitted to the local authority in the Bay of Plenty for building consent lodgement and these are plans the builder will use to build the house or complete renovations. The drawings will show all construction elements that are to be used and where they will be used. The extent of the working drawings will depend on the complexity of the project and may include engineering and other consultant advice, which may be required to provide additional information at this stage. It is very important to have a comprehensive set of working drawings. A well-drawn and detailed set of plans will solve any problems befor the project starts, reducing any variations later that may add additional cost to a contractor's quote.
Fees vary depending on your project, and range from $1500 for a small renovation, and from $3000 for a small new home, and prices go up from there, fees include all documentation for building consent lodgement, lodgement can be completed by this designer for you, saving you precious time and reducing the stress of dealing with the council.
Contract Plans Guarantee
Murray Weatherly has a quote priced contract that protects both firm and client, providing a guarantee that plans will obtain building consent, be professionally documented and to your satisfaction.
Low Overheads
Murray works from his home office, meaning considerably reduced fees compared to others that may have an expensive downtown office in the Bay of Plenty with costly overheads.
Why Choose Murray Weatherly?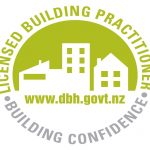 Free initial 1 hour consultation and quote to all clients
Murray Weatherly is a licensed building practitioner for design LBP license number BP124510
Reducing the risk of leaky homes in the Mount Maunganui and Tauranga Region, you will be dealing directly with Murray Weatherly himself. Customers' needs have always been a high priority for Murray. He is dedicated to ensuring a good architecturally designed home that will suit the client, site and the lifestyle of its inhabitants. A good designer will also increase property values and decrease unnecessary construction costs. Murray Weatherly's fees are competitive for the service and level of detail provided throughout the entire architectural design process. Fees and terms will vary depending on the project and these will be discussed and agreed upon before engagement.
Get in touch to ask about a free initial consultation
Murray Weatherly Architectural Design – PO Box 3, Edgecumbe 3160 – M : 027 428 4872 – T : 07 533 3258 – E : murray.weatherly@hotmail.com